Last week the girls got to play with their cousins Lainie and Rachel. They spent the night with us Wednesday night and helped me with the girls on Thursday and Friday. It was such a treat to have them here! They were a huge help with the girls and the girls loved playing with them. Lainie and Rachel, you are welcome to come back anytime!
Here are some pictures I took of them having playtime.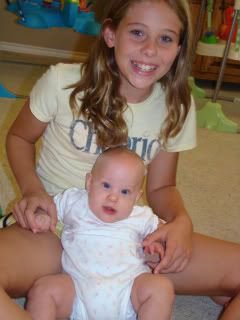 Lainie and Addyson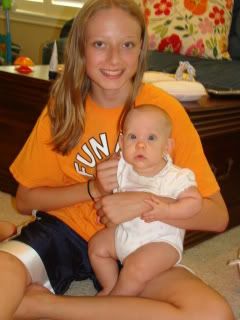 Rachel and Caitlyn
The big girls with the little girls
This is a picture of all the cousins after the girls' baptism.
We love our cousins!