On Saturday we took the girls swimming at Dodie's house. This was their first time in the big pool. They really enjoyed it. Addyson definitely liked it the most. Her legs did not stop kicking the entire time! Brooklyn lounged in her tube like she was floating the river. Caitlyn started out in her float but got wore out and ended up on Dodie's shoulder asleep. I think we will have to do this more often! Thanks Dodie for our floats!
All the girls swimming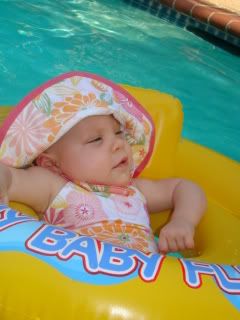 Brooklyn lounging
I think I could take me a little nap!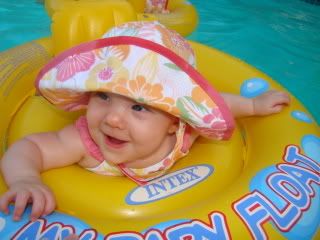 I love swimming!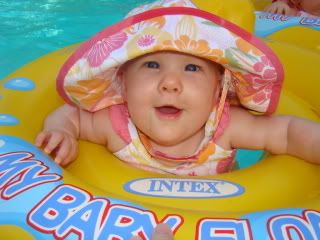 Can we do this everyday?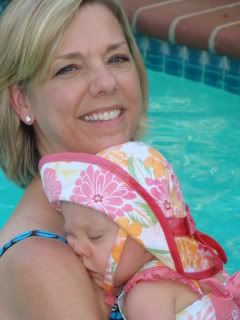 Swimming is hard work
What a day!