Its what we do best!
Saturday I got the girls dressed up in new outfits Nana had sent them and new headbands I ordered for them and they went to their first birthday party for their friend Whitney. They had a great time!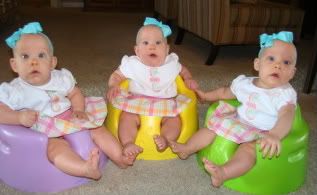 Big thanks to the girls at Sweet Daisy Bowtique! We love the headbands!
They didn't get to eat any cake but they did have lunch and got to have their own personal feeder. Its not too often that happens! Thanks Denise!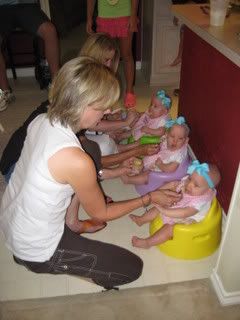 Brooklyn even got to try out some of Whitney's toys!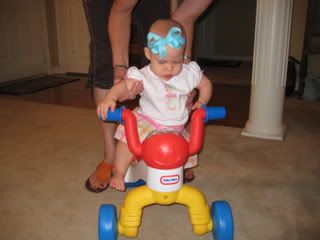 It makes me sad because it won't be too much longer and we will be doing this for the girls!