Sunday, June 20, 2010


Addyson!!!!
Posted by

Kara
at 7:12 PM
2 comments

I wanted to wish Brian a very Happy Father's Day! Brian, you are such a wonderful father to our three girls and there is no way I would have been able to do this without you. The girls absolutely adore you and we are all so lucky to have you! We love you!
Posted by

Kara
at 7:04 PM
0 comments

Monday, June 14, 2010
This weekend we headed to Lake Buchanan for the Jones Family Reunion (Brian's moms' family). I have said it before, I am so blessed to have married into such a wonderful family.....not just Brian's immediate family but his extended family as well! We had a great time visiting with everyone and seeing how much all the kids had grown from last year. The girls played their little hearts out swimming and digging, playing with their dump trucks, and watching all the "big kids." Get ready for LOTS of pictures!
Love this smile!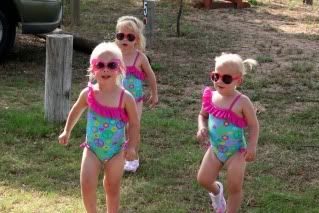 Heading to the pool!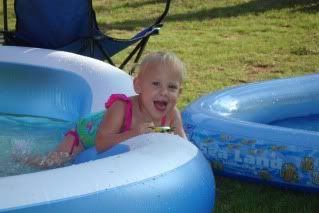 My biggest water baby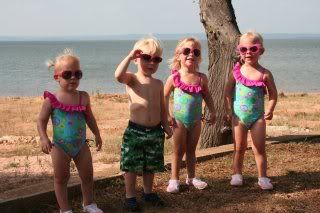 The "quads"
The girls love playing with Jackson!
Mason and Caitlyn checking out the sand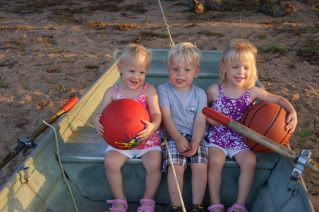 Row, row, row your boat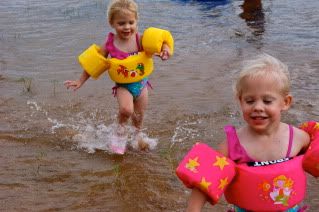 Loving the water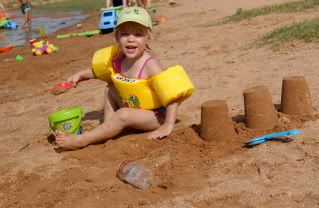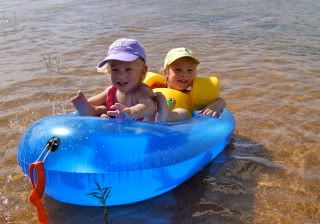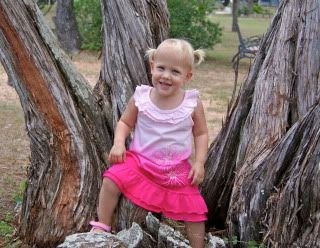 Our clan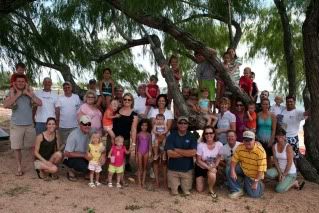 The whole gang!
Can't wait for next year!
Posted by

Kara
at 7:23 PM
2 comments

Saturday, June 5, 2010
Well, we have survived the first two weeks of summer! I was worried that we wouldn't have enough going on to keep the girls busy and mamma happy, but so far we have had a great summer. We made a trip to the ranch over Memorial Day weekend, we have done lots of swimming, and the girls started gymnastics. Here are a few random pictures from the start of our summer.
Aunt Janelle took some cute shots of the girls at the ranch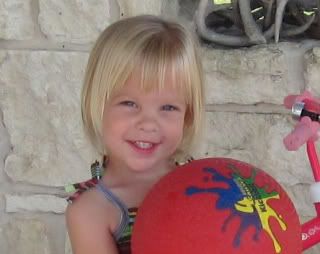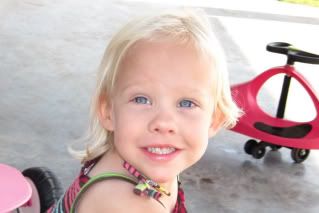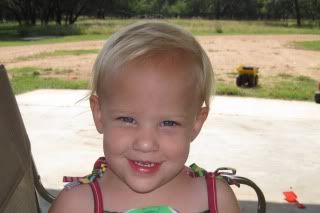 I think there will be lots of pictures of the girls swimming this summer. They LOVE the water! They have been taking swim lessons for the past month. I signed them up initially because I wasn't sure how they would do in the pool and I wanted them to get used to the water, but now I know that they have no fear!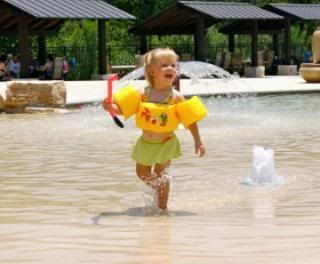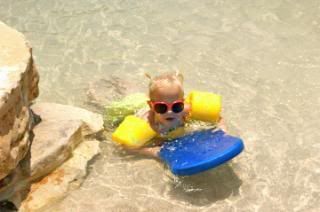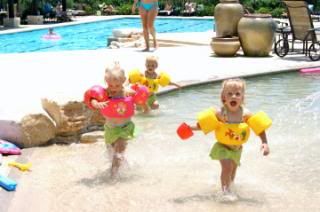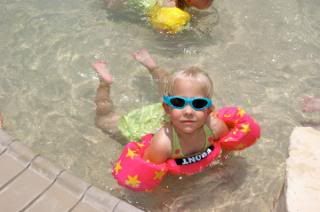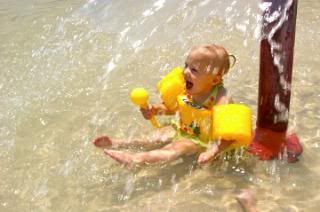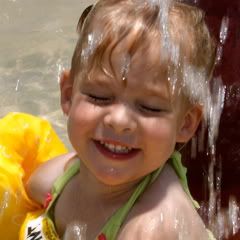 Posted by

Kara
at 7:05 PM
1 comments