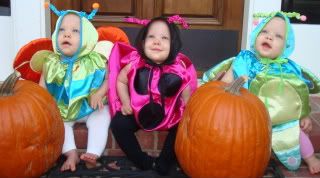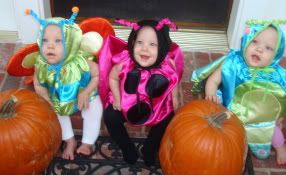 The girls celebrated their first Halloween as the cutest little bugs I have ever seen! They had a great time getting dressed up and they got to see lots of friends.
Addyson the ladybug
Brooklyn the dragonfly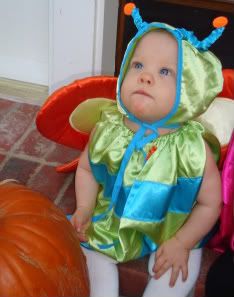 Caitlyn the butterfly
The girls got to see their friend Elliott who was born at the same hospital they were. They were in the hospital at the same time. Elliott and Caitlyn had quite the eyes for eachother.....We may have to keep an eye on these two!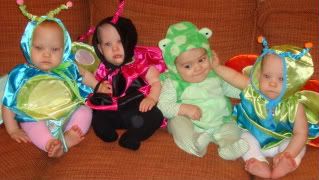 A frog and three bugs........Impossible to get four babies to smile!
Whitney, the other dragonfly
Four bugs and a fireman!
Hope everyone had a safe and happy halloween! I can't wait for next year!