A few weeks ago we took at trip to the Waco Zoo with our friends to kick off the summer! We wanted to go before it got too hot. This was the first time we went to a zoo without a stroller or wagon but the girls did great! We had a lot of fun with our friends seeing all the animals!
Checking out some ducks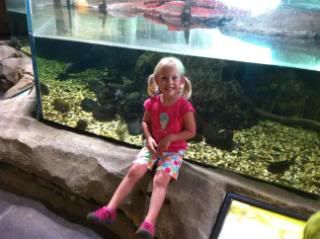 Hanging out in the aquarium
Sliding under the water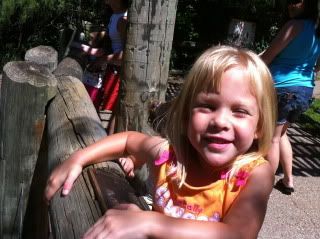 Brooklyn checking out the animals
Swinging like a monkey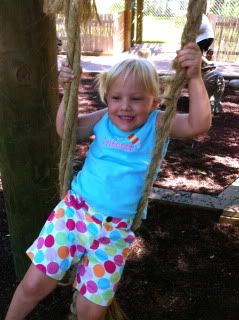 Addyson was disappointed because we didn't get to see any monkeys...so we had to pretend to be one!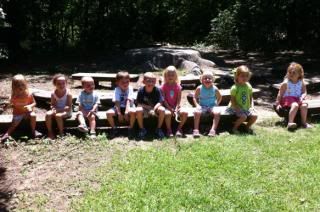 Attempt at a group shot...we had ten kids and five mamas!