The race is on and it looks like it won't be long before my little babies will be crawling everywhere. Today Brooklyn got up on her hands and knees and was rocking back and forth. She was quite proud of herself! Addyson is scooting herself around and is slowly getting her knees up under her. Caitlyn seems quite content to roll if she needs to get anywhere but I am sure once her sisters are going she will soon follow. I am really excited to see the girls growing and developing but not sure if I know what I am really in for once they are mobile!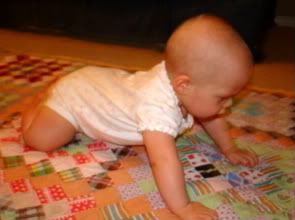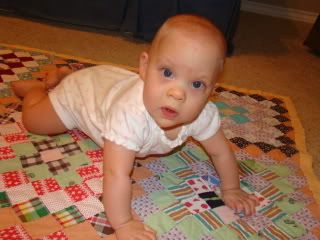 What are you so excited about mommy?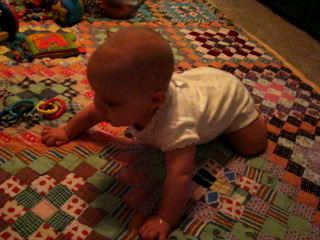 I can do it!
Poor Addyson watched her sister and really wanted to do that too!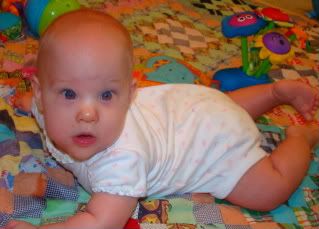 This is her pouty face after she got very frustrated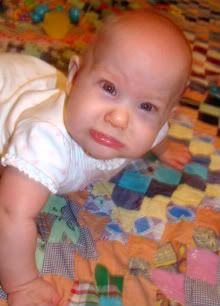 Caitlyn playing with her doll and working on sitting up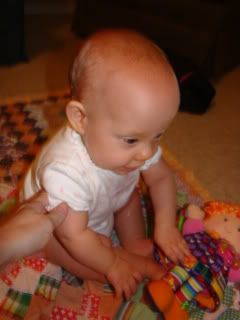 A little wobbly but almost got it!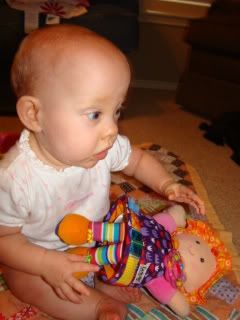 I did it!