Yesterday we took a trip to the Waco Zoo with our cousins, Jackson, Mason, and Hudson. I don't know how many animals the girls really saw but they had a great time being outside and playing with the boys. Here are some pics from our day.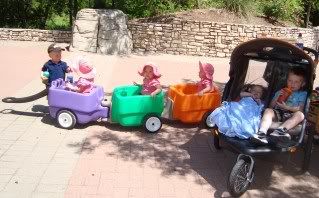 Group shot of all the kiddos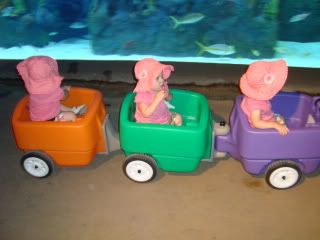 The girls checking out some fish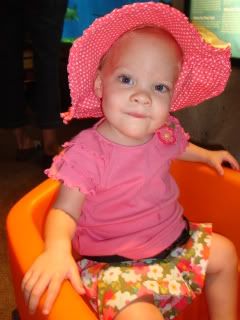 Miss Brooklyn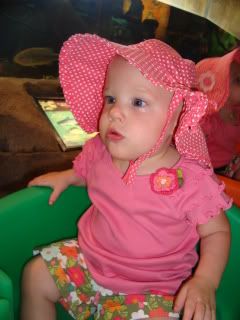 Miss Addyson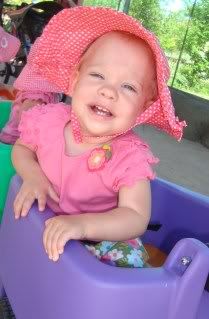 Miss Caitlyn

Sweet Jackson helping to push the girls in their wagon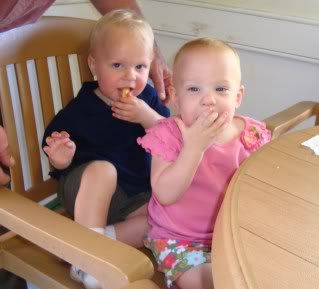 Jackson and Addyson sharing a seat at lunch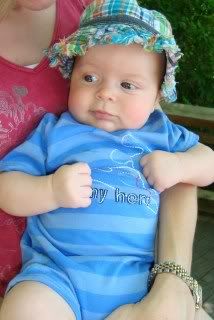 My adorable nephew Hudson
The kids cooling off at the playground before we left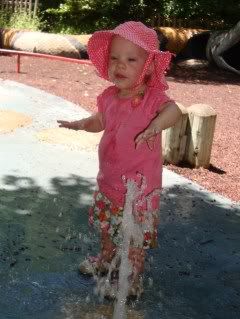 Caitlyn loved the water and got soaking wet!
One of the highlites of our day....meeting another set of triplets! Three boys born two days before the girls. How fun!