Get ready for lots of pictures! The girls had their first ever Easter egg hunt today at our church Easter Event. After they figured out what they were supposed to do, they really got into it. The eggs were empty but they didn't care. It was a new adventure for them. The only bad thing was it was super windy! Brooklyn especially enjoyed hunting for eggs.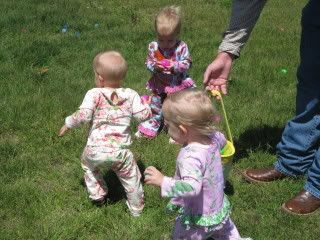 Ready, Set, Go!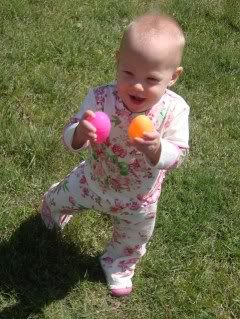 I found some!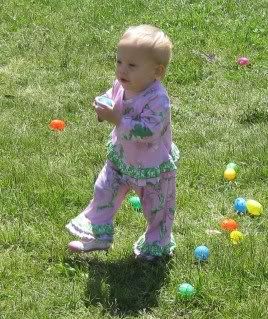 Here I come!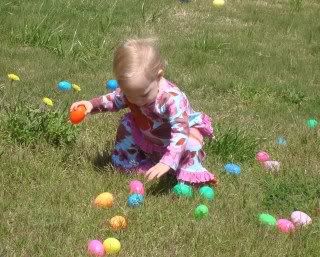 Look at all these eggs!
This is so much fun!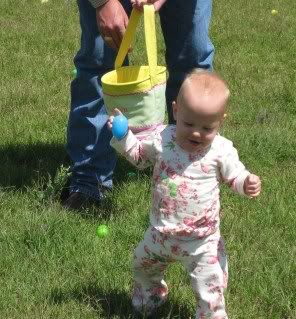 Come on dad, there's more over here!