Addyson has a hippo that she has had since she was born. Actually, all of the girls have one and they have always slept in their bed with them but recently Addyson has developed a real attachement to her hippo. She takes him EVERYWHERE. It is really cute to watch her love on him and it is nice because I can use hippo to calm her down when she is upset. Here are a few action shots of Addyson and the hippo. I think she is going to be quite the little mommy!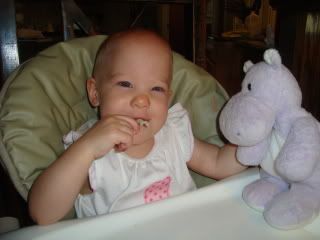 Eating breakfast together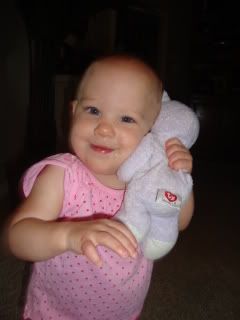 Loving on hippo
Taking him for a walk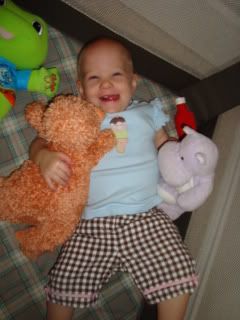 Naptime.....the orange one is a hippo too but she isn't quite as attached to him. Probably because he is too heavy for her to carry around. And yes, that is a bottle of ketchup in her pack-n-play!