I know it is only three weeks into the new year but so far I would have to say that it has been pretty crummy. Last Sunday, we got up and went to church and took the girls to breakfast like we do most Sundays. We came home and played outside then put the girls down for a nap. When they got up, all three were running fever. They continued to run fever until Friday morning. They were sick....VERY SICK. Normally, when the girls get sick, it is usually one at a time and they just pass it around. Well this time, it was all of them. Needless to say, we had a
very long
week. By Friday afternoon I could tell that the girls were finally starting to feel better. The only problem was, Brian and I were starting to feel worse. So now we are all on antibiotics and getting back to normal (I hope!)
I took this picture on my phone and the quality is horrible but you can tell just how miserable they were.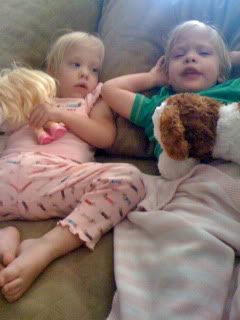 Starting to feel a little better....all three laying in our bed watching cartoons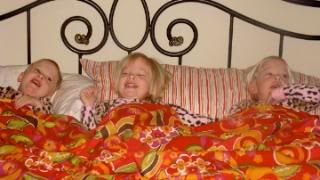 Finally, a smile!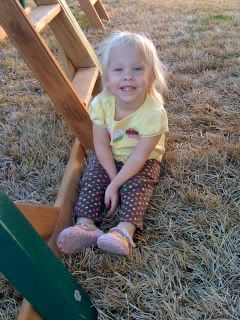 These are some other cute pictures I took pre-sickness: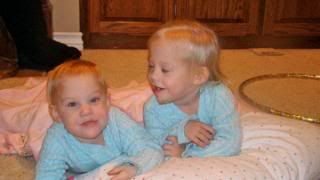 Addyson and Caitlyn having some girl talk
Loving on her big sis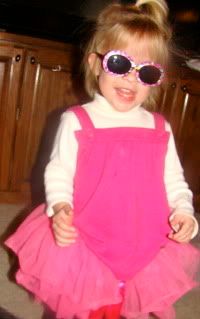 The girls love playing dress up now!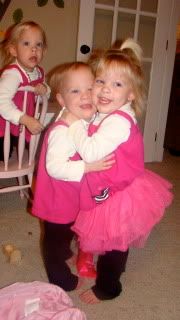 Brooklyn loving on Addyson (I promise she's not choking her!)
Looking forward to a much better week!