We spent the weekend in Houston visiting with my family. We took the girls to the zoo and the aquarium while we were there. They have never ridden a carousel before and they got to ride two in one day! We had a great time and enjoyed getting away for a few days. These are some pics from our trip to the zoo.
Daddy showing the girls this big cat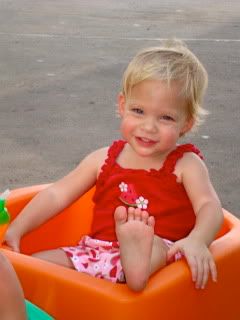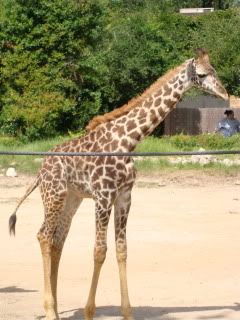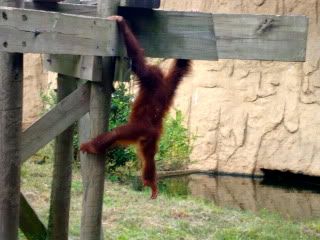 The giraffes and this orangutan were the girls' favorite. She really put on a show for them!
Brooklyn telling daddy where to go next
Riding the carousel. The girls weren't real sure about it at first but then they liked it!
Up next.....the aquarium!