The girls had their end of the year program on the last day of school. They sang two songs with the other two-year old classes. This year went by really fast and it's hard to believe that they will soon be in the three-year old class. It was hard to say goodbye to their teachers, Ms Lauren and Ms Whitney. They were such wonderful teachers and true blessings in our lives!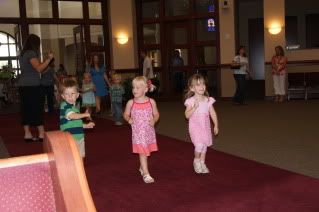 Their class coming into the chapel with Addyson leading the way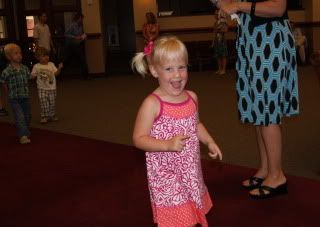 She immediately began hamming it up as soon as she saw me with the camera!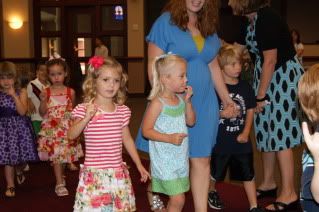 Caitlyn looking a little nervous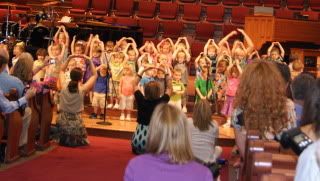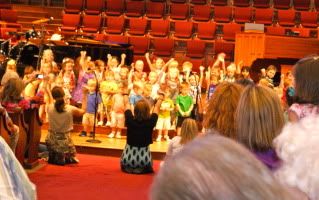 Caitlyn was on the very top left....towering over the rest of the kids. I swear she is growing like a weed!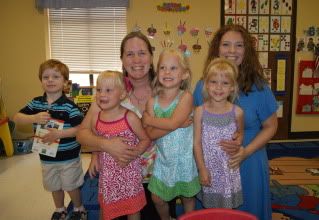 Saying goodbye to Ms Whitney and Ms Lauren with their friend Harrison