We had a wonderful Christmas filled with love, family, and joy. The girls were very into Christmas this year....they were excited about Santa coming, putting up decorations, celebrating Jesus birthday and of course opening presents! I think they are sad that they have to wait a whole year to experience it all again! It truly is a magical time of year!
Our Christmas in pictures: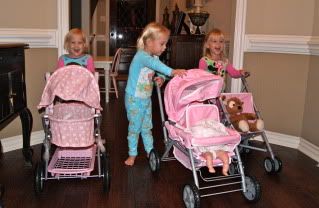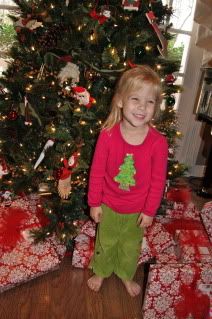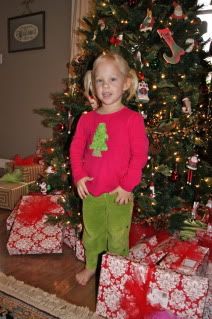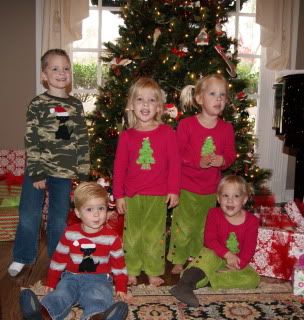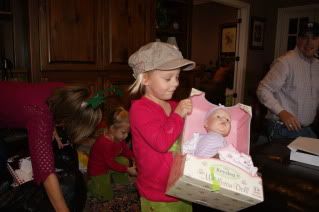 The girls got a lot of wonderful gifts. They were too funny to watch opening their presents....Addyson tore threw hers so fast, she didn't even look at what was inside the wrapping. She was through her whole pile before Caitlyn even got one open. Caitlyn took her time and carefully peeled off each piece of wrapping paper. I think Brooklyn was somewhere in between! Brooklyn's favorite present was the four-wheeler that Santa brought, Addyson likes the doll house she got from Dodie and Pee Wee best, and Caitlyn loves her twin stroller she got from Nana and Poppy!
Everyone always asks me if we get buy three of everything and the answer is no! There are very few things that we buy three of because the girls all like different things and for the most part they are good about sharing :) I feel very blessed to have had such a wonderful holiday. It is hard to believe that we are starting a new year and I am so excited to see what this year has in store for our family!
I am going to try and get caught up on all my blogging this week. I hope that your Christmas was as special as ours! Happy New Year to you and yours!