The girls had trunk or treat at their school and got to go trick-or-treating with their class and get lots of candy from all the wonderful parents who volunteered. They loved going to each trunk and seeing all the different costumes and decorations while filling up their buckets with goodies.
Some of the girls getting ready to go
Checking it all out. I think they were a little overwhelmed at first!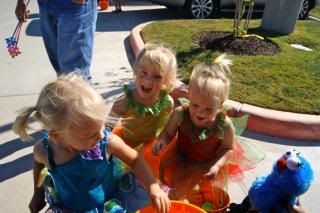 They really liked this little monster guy!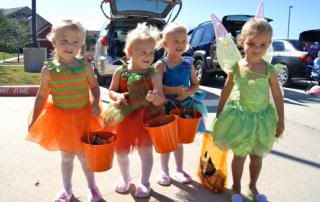 Group shot with their BFF Ally