This year Dodie had a Halloween party at her house for all of the grandkids and some close family friends. There were lots of fun games and the girls had a great time playing with their friends.
My three little fairies
Caitlyn, the peacock fairy
Brooklyn, the pumpkin fairy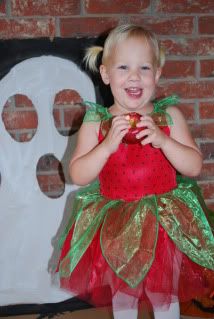 Addyson, the strawberry fairy
There was a game to bob for apples but the girls just picked out the apples and walked around eating them!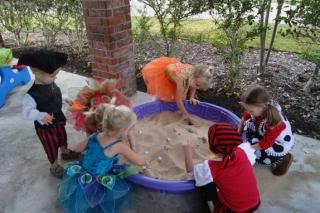 All the grandkids digging for treasures
Brooklyn checking out the haunted house
Decorating a pumpkin mask