We took the girls on a vacation to Mexico over the 4th of July. We went with my parents and had the greatest time. The girls got to ride in an airplane for the first time and they did really good....well as good as three two-year olds strapped in an airplane seat can be! I had lots of entertainment and snacks on board :)
We spent most of our time laying on the beach watching the girls play in the sand and relaxing. We also went swimming, ate lots of good food, the boys went fishing, and Brian and I went golfing. The girls keep asking when we get to go back to the beach. I hope that we get to make this our annual summer vacation with my family!
Beach babes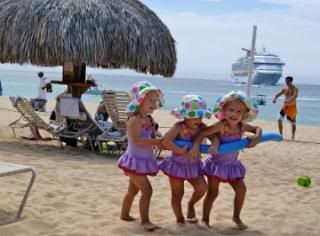 Easily entertained!
I could never get tired of this view!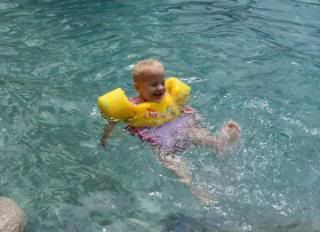 Addyson would have stayed in the pool all day if we let her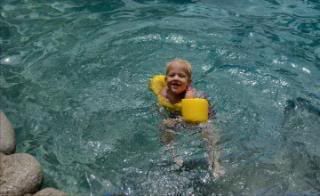 Digging to China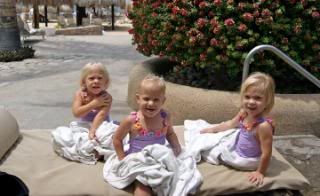 Lounging poolside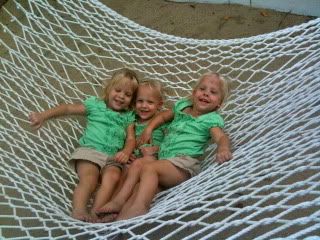 All that swimming is hard work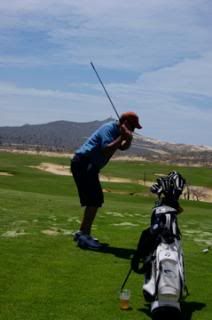 The golfer
The caddy....this cactus has to set some kind of world record!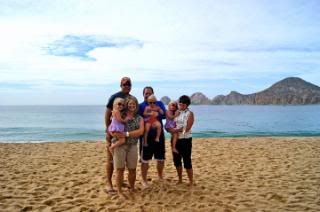 Thanks nana and poppy!