This weekend we headed to Lake Buchanan for the Jones Family Reunion (Brian's moms' family). I have said it before, I am so blessed to have married into such a wonderful family.....not just Brian's immediate family but his extended family as well! We had a great time visiting with everyone and seeing how much all the kids had grown from last year. The girls played their little hearts out swimming and digging, playing with their dump trucks, and watching all the "big kids." Get ready for LOTS of pictures!
Love this smile!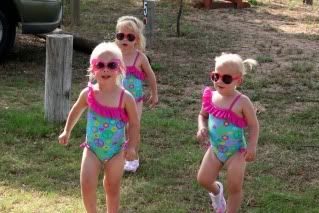 Heading to the pool!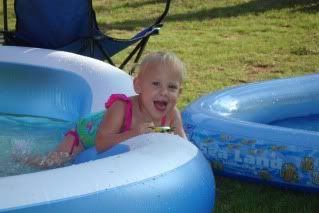 My biggest water baby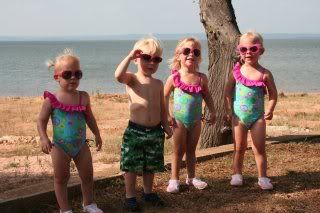 The "quads"
The girls love playing with Jackson!
Mason and Caitlyn checking out the sand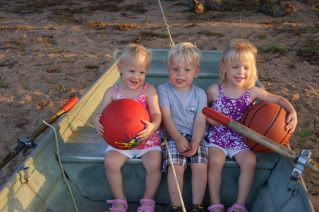 Row, row, row your boat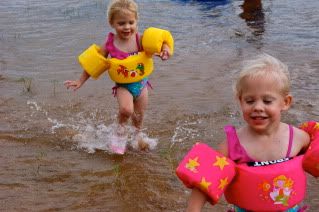 Loving the water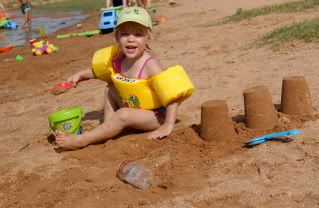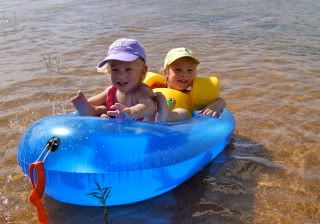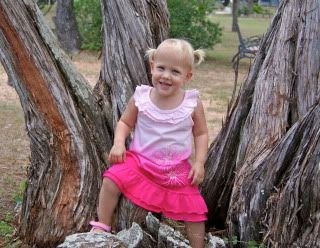 Our clan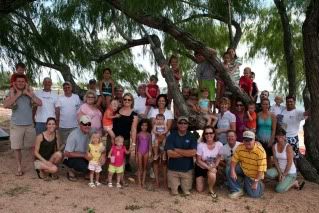 The whole gang!
Can't wait for next year!