We have had a carnival set up at the mall for the last week. Every time we drove by, the girls would start shouting "I ride! I ride!" from the back seat. So Sunday, we finally took them to the carnival and of course they loved it! They were only tall enough to ride three rides but they didn't seem to care.....We just rode them over and over!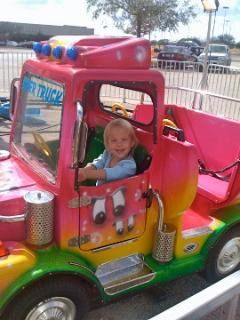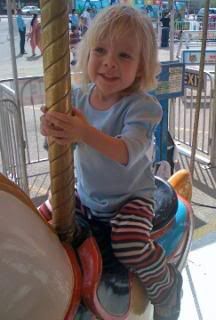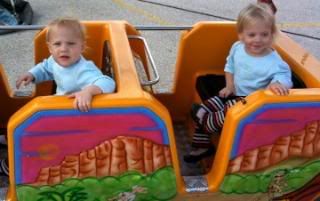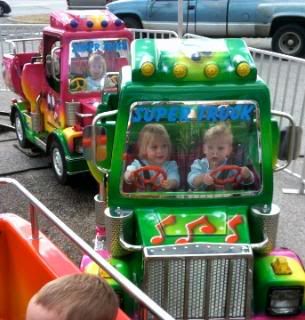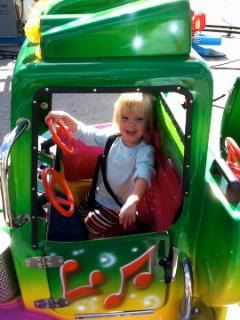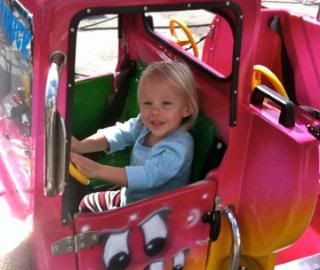 They also got to play a game and pick a prize. They all choose giant blow up monkeys that are as big as they are!
I wanted to post some pictures from the baseball game but I only had my iphone and it was dark so the pictures didn't turn out very good. I'm sure we will be going to more games though because the girls really seemed to like it! Have a great week!