On our way back from the ranch last weekend we stopped at a Pumpkin Patch in Georgetown.  I have seen this one every year and thought it would be a great place for the girls to explore the pumpkins.  Last year, we went to the pumpkin patch at our church but this year they decided not to have it again.  The girls liked playing in the pumpkin patch....they threw the pumpkins, drummed on them, carried them around and even sat on them.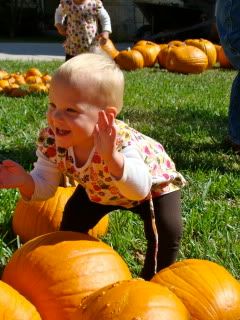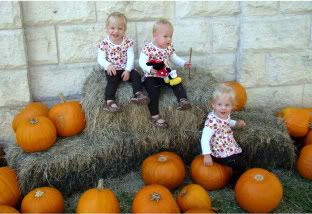 We have lots of fun activities coming up for Halloween. I was going to do a picture preview of the girls' costumes but I think I will wait. Here is a hint:
"One built her house out of sticks, one built her house of of straw, and one built her house out of bricks"