This weekend we headed to Lake Buchanan for a family reunion.  We stayed in cabins along the lake and the girls got to experience "the beach" for the first time.  They loved playing in the sand and getting extra dirty!  The lake was shallow so they could wade in and splash in the water.  It was great to visit with everyone and watch all the kiddos play together.  The girls were worn out from all the fun in the sun!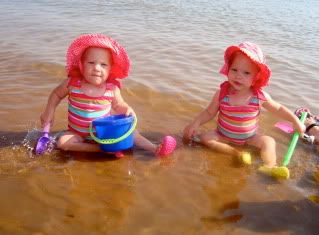 Addyson and Brooklyn playing in the water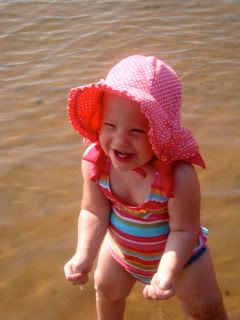 Addyson laughing while I splashed her with my feet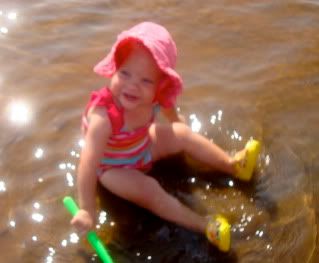 Brooklyn played in the water for over two hours! She is a fish!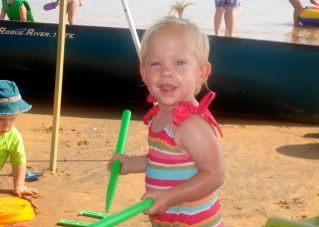 Caitlyn went back and forth between the water and playing in the sand
Hard at work in the sand