Yikes! I cannot believe that I almost let May slip away with out
one single blog post
. Pathetic, I know. I sat down to the computer several times to do a post over the last few weeks but it never seemed to happen. So, in an attempt to make it up to all my loyal readers (all 5 of you) here are a few posts from May so you can see what we have been up to. First up is Soccer!
I signed the girls up for a six week pee wee soccer league because they had been telling me they wanted to play soccer. I figured that once a week for six weeks wasn't too long of a commitment and then we could find out if they
really
liked soccer as much as they said they did.
Ready for their first practice
Listening to instructions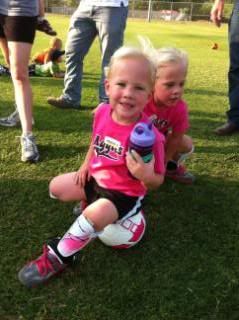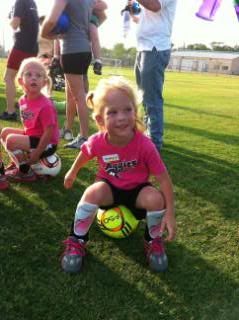 The first four weeks consisted of going to different stations and doing "drills" Each station lasted a little too long for the attention span of a three year-old. Caitlyn was the one who was most excited about playing soccer and she only lasted about two weeks. After that she said she just wanted to watch and cheer on her sisters. The last two weeks they actually got to play games. Addyson ended up being the most die hard and that was totally surprising. I am super proud of all three!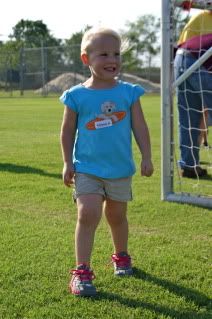 My two soccer players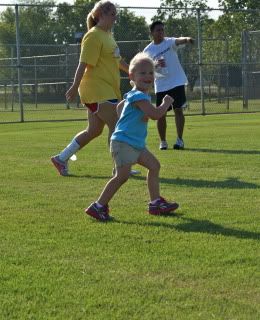 Go Addy, Go!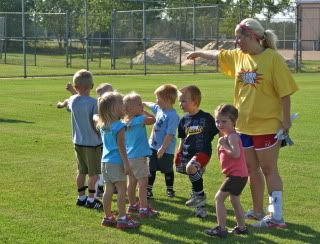 Pointing to where they are supposed to kick the ball
Brooklyn chasing the ball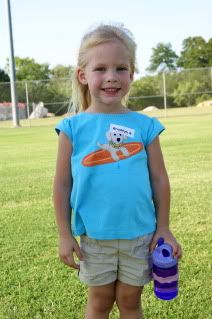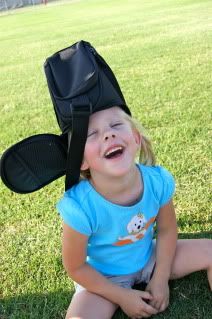 Caitlyn being silly on the sidelines!