We officially have three two-year olds! The girls had a great birthday last Thursday. We went out to eat with the grandparents and cousins to celebrate. Here are some pictures from the big day: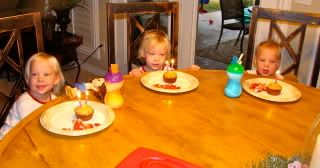 We started off the day with a birthday muffin and singing of "Happy Birthday" by mommy and daddy
Had to post this cute picture of Addyson because I rarely get one of her smiling!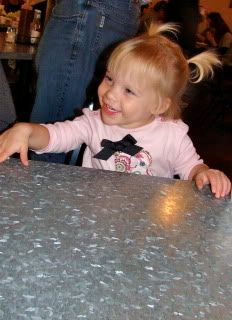 Brooklyn ready to eat some cake after dinner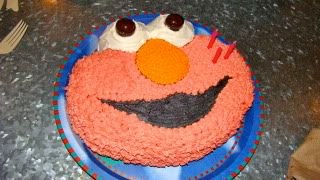 Yummy!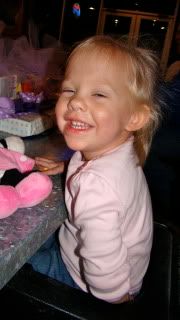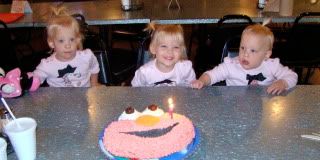 Another rendition of Happy Birthday
Dodie made the girls cute aprons and chef hats complete with utensils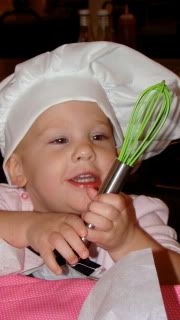 What a great birthday!
It is hard to believe that the girls are two! I can't wait to see all that the next year holds for them. I know that this age is challenging but it also so much fun! We love you so much Addyson, Brooklyn, and Caitlyn!!!