The girls went to Breakfast with Santa today at our church. They had a great time with their cousin Mason and good friend Whitney. I wasn't sure how the whole Santa thing would go, but they actually did pretty good. Well, two out of three isn't too bad. Caitlyn was up first, followed by Addyson, and then Brooklyn. By the end though it was naptime and they had had enough!
Patiently waiting for everyone to get done eating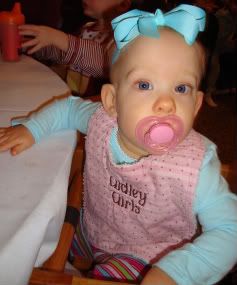 Caitlyn feeling a little under the weather
Addyson checking out the presents
"Hmmm...you don't seem too bad"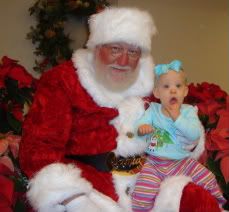 "I'll give mom my deer in the headlights look"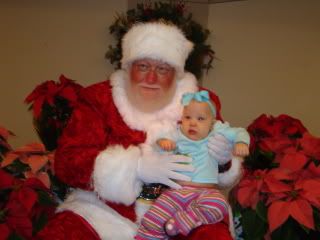 "Get me off of here before I lose it"
"Have I been naughty or nice....let me think about that one!"
"I think nice!"
And finally the group shot.....
I love it!