Well, it was inevitable and after a few escapes over the weekend, we now have a gate to the playroom. All three girls are mobile. Caitlyn began an indian type crawl on Friday. It looks like she might have her own crawling style rather than the inch worm like her sisters. Brooklyn is extremely busy and into everything. When she is on a mission, she doesn't let anything get in her way.....including her sisters! She loves to crawl over them and the funny thing is, they don't seem to mind it. She is also pulling up on things that are low. They have some new "big girl" toys that they can ride now and push once they are up and going....which I am hoping is still a few months away!
Hmmm...this is interesting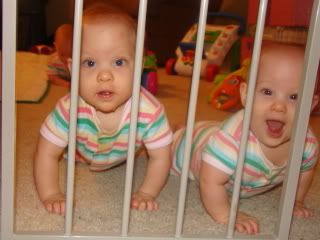 If we look cute, will you let us out?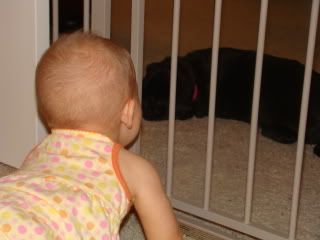 Chloe taunting Brooklyn
The bulldozer in action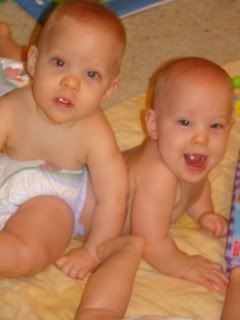 Ready or not, here I come!